Tree logs and fallen tree trunks are great materials for nature-inspired garden decorations. They will add rustic touch to your garden and will be also fabulous centerpieces for garden landscaping. So if you have some tree logs laying around your home, you should make good use of them in a creative way.
1. Big Sliced Tree Logs as Garden Benches

Source: diymotive.com
2. Build a Tree Log Slice Walkway

3. Wood Log Planters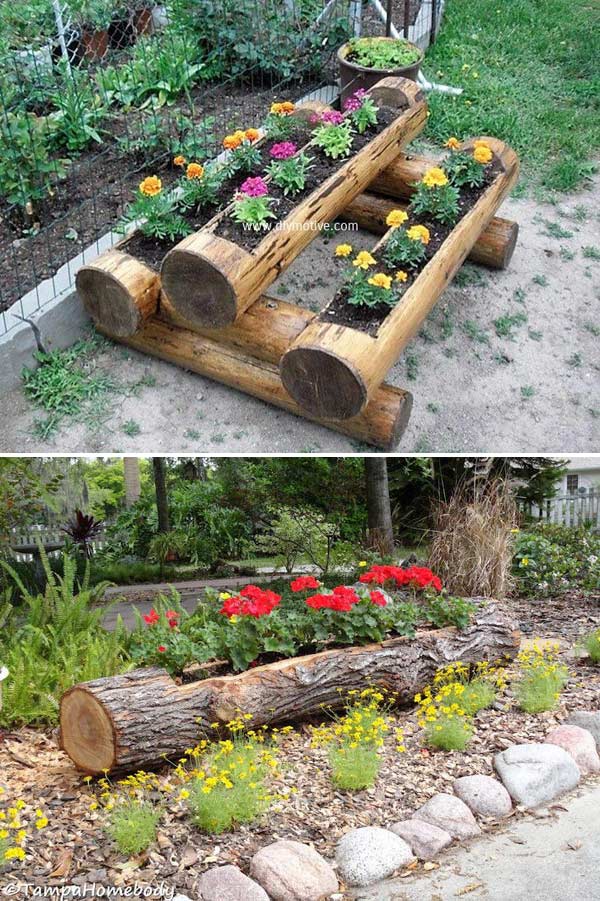 Source: tampahomebody.com
4. Garden Bench from Two Tree Log and a Piece of Tree Log Slice
5. Raised Garden Beds from Logs
Source: rodalesorganiclife.com
6. Log Stairs on a Slope Garden
7. Wooden Tree Logs Turned Into an Exotic Coffee Table
8. Tree Log Fence

Source: telegraph.co.uk
9. Swinging the Rustic Way
10. Wooden Log Forest Toadstools
Source: flickr.com    Tutorial: grillo-designs.com
11. Stunning Tree Log Garden Gate
12. Dining Table from a Fallen Tree
13. Swing for Your Chickens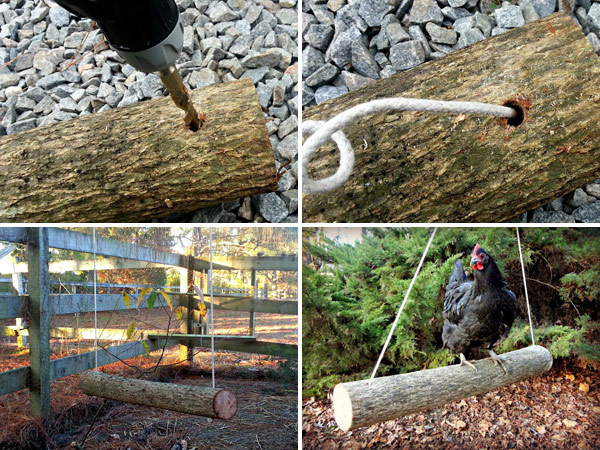 Tutorial: fresheggsdaily.com
14. Succulent Planters Rotted Tree Trunk Pieces
Tutorial: myrepurposedlife.com
15. Fallen Tree Log Couch
16. Cracked Log Lamps
Source: imgur.com
17. Vertical Log Retaining Wall
18. Wooden Logs Arbor
Source: conradartglassgardens.blogspot.com
19. DIY Log Fountain
Like what you're reading? Subscribe to our top stories.
Comments